The eight days National Level workshop on the theme "Mobile Application Development using Android" was organized from 16th January 2019 to 23rd January 2019 by Alva's Institute of Engineering & Technology, Moodbidri, Karnataka with Technical Collaboration of Computer Society of India Student Chapter and Co Sponsored by Dlithe Bangalore.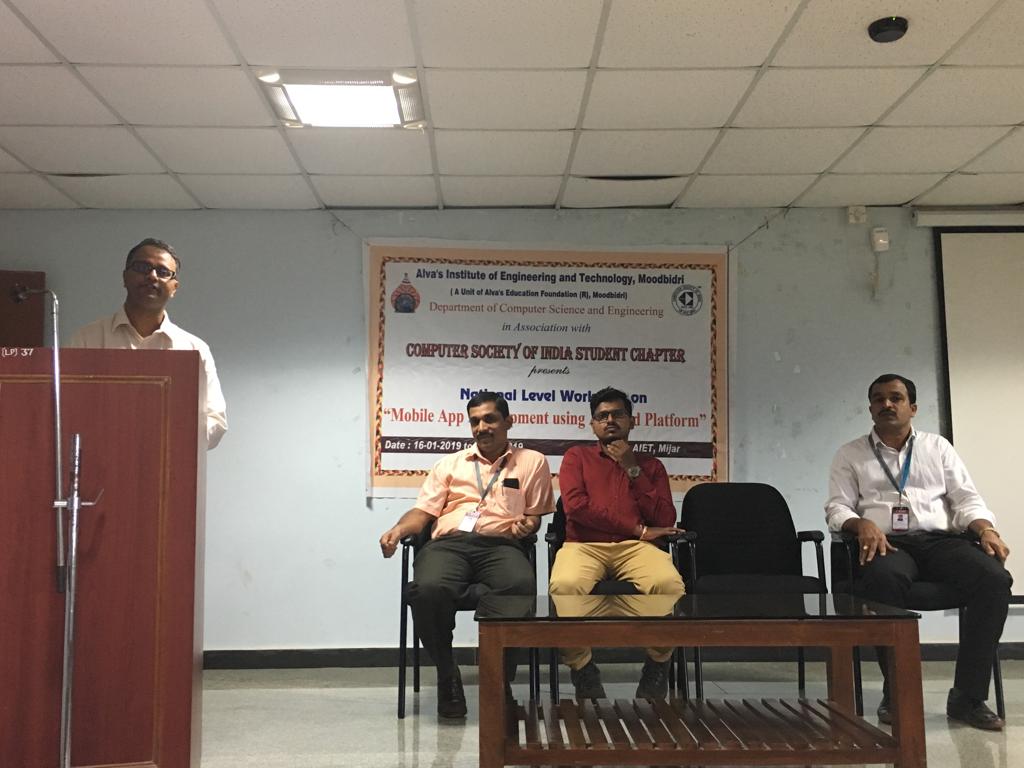 The formal inaugural function was graced by the presence of our Head of the Department Dr. Manjunath Kotari,  Mr. Arun V Rajpurohith Founder Dlithe Bangalore, Mr. Avinash R S Corporate Trainer – Android & Robotics  and Certification Course Coordinator Prof. Harish Kunder.
 52 CSE students were registered for the course and obtained a Certificate from the Dlithe Bangalore.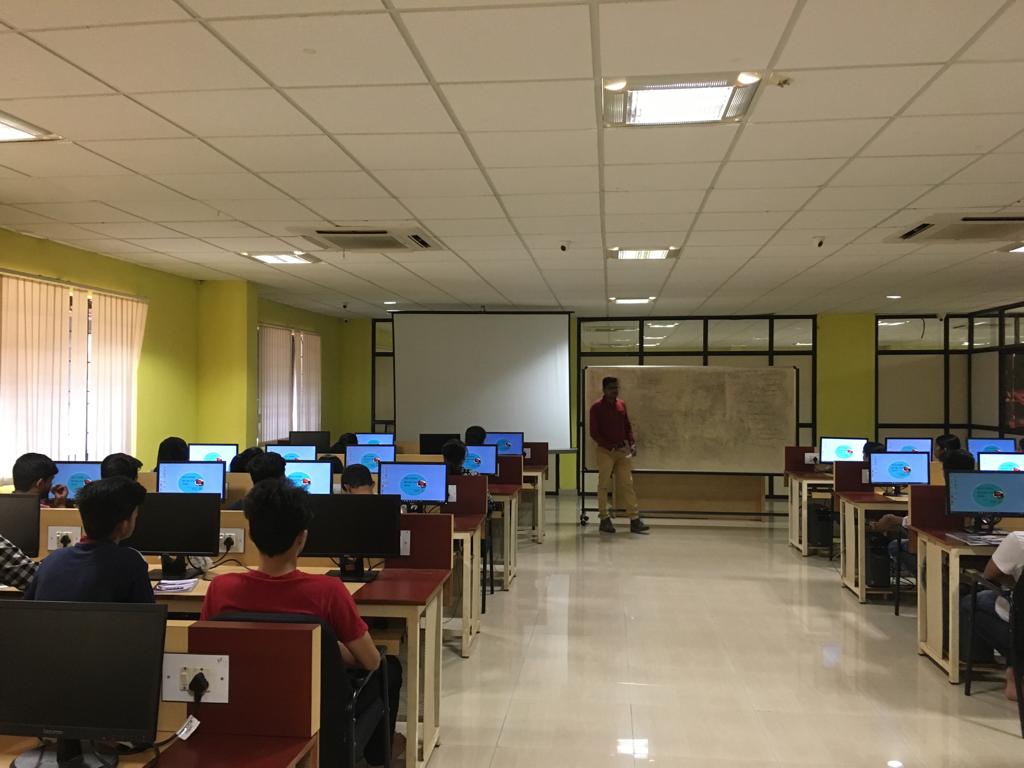 Case Studies:
The following case studies are assigned to respective batches. All the case studies are expected to be completed by end of March 2019
Grocery shop owner finding it difficult to visit APMC as its far and thus increasing his operational expenditures. He is in need of a simple app for placing his orders through a mobile app
Children's between the age of 4-12 are exposed to the internet world, thus watching video's online. Parents wish to have a mobile app which can streamline video related to kids interest and block rest everything
Saloon owner wish to have a mobile app for his VVIP customers to block the date with their choices of haircut etc..
Your college wish to have a mobile app with all relevant information and updates. Can you build one app?
Corporate wants a mobile app to capture minutes of meeting recording and convert that as report and send it to participant's email
Flower shop owner wants a mobile app for accepting the orders from his regular customers and deliver it with delivery confirmation through app
Dlithe would like to have a mobile app to collect "e-waste" from the households. A waste ordering/collecting app will help to collect e-waste from the households