Application Guidelines
A student applying for a BE or MBA program at AIET will have to follow the below-mentioned procedure to complete the application. (Please note – It will be ideal to apply for the program using a laptop/desktop)
Step 1. Fill in the Application Form
Mentioned below are the details that you will require in hand while filling up the form-
PAN and AADHAR card details
Qualification details (Last available marksheet/certificate)
PGCET/KMAT/MAT scores if available
Step 2. Personal Interview
All applications are thoroughly reviewed by the admissions committee. Shortlisted students will be called for a personal interview in 5 working days.  (Personal interview would take place via skype/hangouts. Local students could visit the campus at Mijar, Moodbidri).
For the personal interview, students are expected to dress formally, carry their laptops, know the recent updates on the respective program they are applying for and carry the hardcopies of documents mentioned in Step 5.
Students who wish to apply for scholarships will have to mention the same during their interview with the admission committee.  The application will be considered if the application has met the eligibility criteria for scholarship.
The eligibility criteria for scholarship at AIET are:

Who have scored 75% and above or have a CGPA score of minimum 7.5 on 10 in the last appeared exam can apply.
Student who have appeared for any competitive entrance exams and have scored 70% and above can apply (CET and COMED-K Entrance Test for BE students; and PGCET, CAT, MAT, KMAT for MBA students)
Students who want to apply for financing option are requested to inform AIET's Admission Committee during the personal interview.
Step 3. Application Review
After successful completion of the personal interview/scholarship test, qualified applicants will receive a letter of admission via email and call from AIET's Admission Committee within 3 working days.
If a student has applied for the scholarship then it may take upto 14 working days for AIET's Admission Committee to declare the result.
If the applicant is granted a scholarship, the revised fee structure for the same will be shared on mail. (Note – INR 10000 will be granted as scholarship)
Step 4. Confirming Your Admission
If a student has been accepted for the program applied then the applicant has to pay the registration fee / full fees within 7 working days after receiving confirmation from AIET.
Submit a photocopy of all the documents as proof at the time of admission.
List of documents
PAN Card
AADHAR Card
Qualification Certificate / Marks Sheet supporting eligibility
Experience letter or Relieving Letter or Confirmation Letter supporting your work experience at the said company (Note: MBA Program applicants)
Important Information
Application form fees INR – once paid are non-refundable/non-transferable in any scenario.
AIET reserves the right to accept / reject the applicant's application.
Registration/Admission/Tuition fees once paid are conditionally refundable up to certain days and certain amount.
Fees paid for one program cannot be transferred to another program or to another person.
If a student wants to apply for batch transfer, he/she will have to pay a batch transfer fee.
By clicking Agree and Continue I have hereby read and agree to the Institute's terms and conditions.
---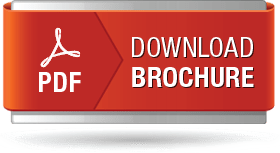 ---
ALVA'S INSTITUTE OF ENGINEERING & TECHNOLOGY
Shobhavana Campus, Mijar
Moodbidri – 574 225,
Mangalore, DK
Karnataka State – INDIA.
Email: principalaiet08@gmail.com
Phone: 09845050268
Fax: 08258 – 262726
Website: www.aiet.org.in