Objectives of Readers Club:
"Finding ways to engage students in reading beyond the class room may be one of the most effective tools to influence social change"
One of the main goals of the AIET is to prepare the students for professional world, including academics and corporate. "READERS CLUB" is another endeavor of AIET, aimed at providing a platform for students to enhance the general, technical and scientific knowledge, including communication skill by reading and analyzing the newspaper articles or any relevant current topics on daily basis, initially at class room level. In addition to this, the club is also having objectives of
Forming study circles to create reading environment
Encouraging students to produce their own articles to publish in news papers
Organizing various competitions at different level
Displaying articles in display board at regular basis
Activities in the year 2018-19
Readers club now started with reader's area in the main building. Student members are provided with eight newspaper and 4 magazines to read. Based on the materials in the reader's area, group discussions and quiz competitions were held in the class room were held at a regular basis.
Activities in the year 2017-18
Readers club organized "Vigilance Awareness Week competition: Group Discussion" in association with the New India Insurance Company on 03/11/2017.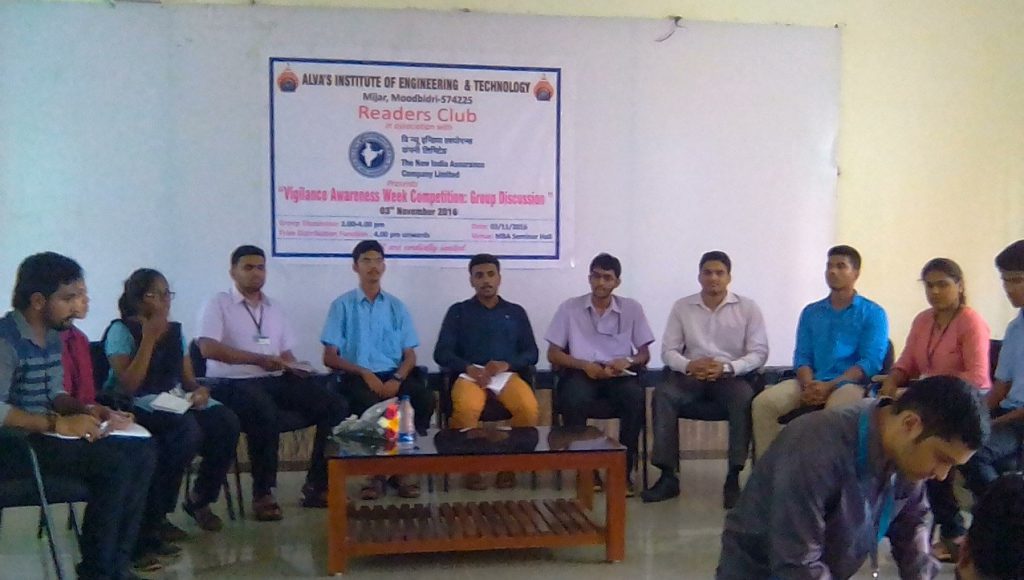 Activities in the year 2016-17
Readers club started the year 2016-17 with orientation talk on "Who, where, when, what, how of Newspaper" on 3rd September, 2016 at 11.00 am, held at the college auditorium.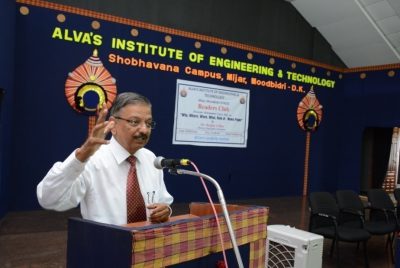 Mr. Raghu Rao speaking on the occasion
Mr. Raghu A. Rao, Director, Prism Softech, Bangalore addressed the students on the importance of newspaper reading. He emphasized the fact that newspaper reading should be an integral part of a student's academic activity. He started with explaining what is newspaper and history of newspaper. Further he demonstrated the newspaper as a living text book and how helps in competitive examinations. He stressed on the need to make use of newspapers to gain one's knowledge.
Throughout the academic year Hindu newspaper were provided to interested students (169) at subsidized rate.
Activities in the year 2015-16
As an initial step the club was inaugurated by Dr. Sharanappa S D,   Superintendent of Police D.K on 10th October 2015.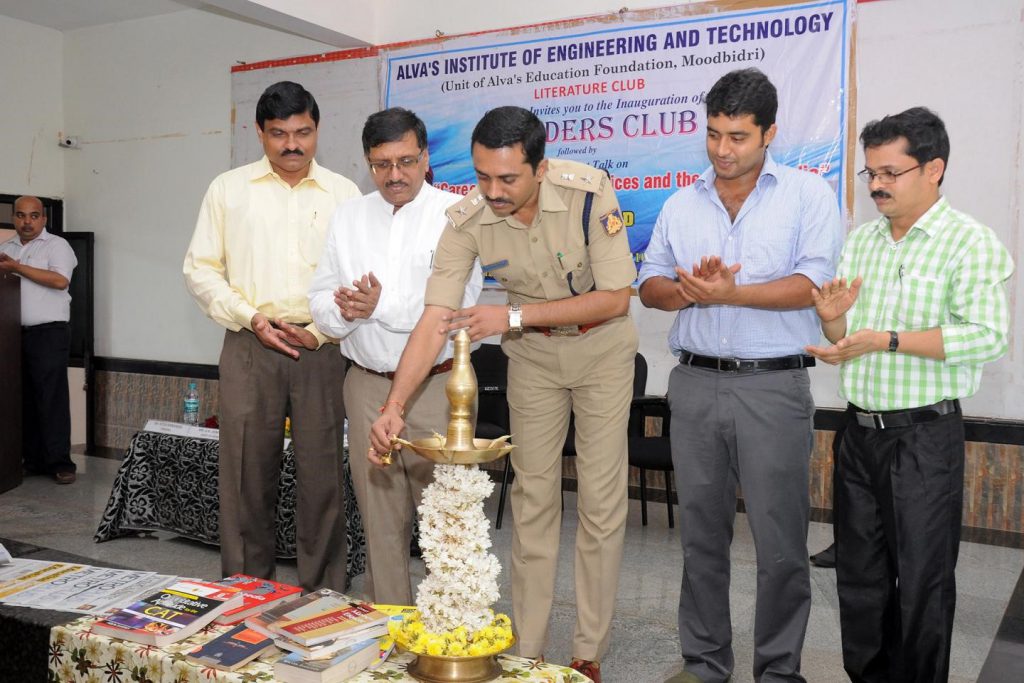 The function was presided by Mr. Vivek Alva.  Dr. Peter Fernandes, The Principal, and Mr. Venkatesh, DGM, Hindu Newspaper, Mangalore were present in the function.
As initial step, more than 90 student members were provided with The Hindu newspaper at the subsidized rate. To promote the reading habit at the class room level GD and Debate were held on the content of The Hindu newspaper.