AIET, Department of Library and Information Centre, Mijar
---
Today, information is one of the most important part of our academic activities. Information leads to the generation of knowledge. An academic institution always takes the necessary steps to gather the relevant bits of knowledge from the various sources. So we called the library is a backbone of an educational institution.
The AIET Library is a storehouse of knowledge for teaching, learning & research. Being the heart of the academic centre, it is home for all the information services an integral part of any educational institution in the world. It plays a positive role in enabling access to information resources of all kind and providing innovative, responsive and effective services to meet the changing needs of the academic community. In this sense, the Central Library may be aptly called the temple of knowledge.

The AIET library has a modern and well-equipped building, which offers excellent infrastructure facilities in reading, borrowing and reference to the users of all the AIET library members.
This Central Library located at the heart of the Institution, It is easily accessible to the departments, classrooms, and hostels. Our Library implemented the Radio Frequency Identification Technology (RFID) based library automation software for its activities; it has well-trained professionals to support the user community. The building occupies a total area of about 1540 sq.mt includes the 1st floor. The building has a seating capacity for 300 users at a time.

Rules & Regulations
Library Books, Journals & Other Statistics
Library Services/Sections
e-resources
Rules & Regulations
Do's:
Wear your Identify Card and enter your name at the login register
The library is a Temple of Knowledge. Dress properly!
Deposit your personal belongings in the racks provided at the entrance; you are permitted to carry only note books/writing paper into the library
Before entre the library ensure that you're not carrying the cell phone
Maintain absolute silence and decorum inside the library
Use the OPAC system for locate your document
If you can't find the document that you are looking for, contact library staff
Maintain silence and wait for your turn at the PC and the Photocopy facility
Other than just printed text, the library has CD-ROMS, E- Resources etc. Use them
If you need any help, contact the library staff. They are there to help you!
Don'ts:
Talking /whispering/laughing/discussions inside the library is strictly prohibited
Please do not damage or mutilate the books in any manner
Never write anything in a book. Remember, it is not your personal property!
Do not misplace books; intentionally or otherwise. A misplaced book is as good as lost!
If you notice somebody intentionally misplacing /hiding or damaging a book, inform the library staff immediately.
Leave the books on the table after use. Do not put them back in the rack; the library staff will do this job for you
Smoking/eating chocolates inside the library is strictly prohibited
Stealing books or pages from a book is a serious offence and will attract severe punishment
Library Books, Journals & Other Statistics
Sl. N0.
Stack
Statistics
 

1

Number of  title
BE
6,261
MBA
1,547
Total
7,808
2
Number of volumes
BE
19,767
MBA
3,593
Total
23,360
3
Number of Journals
BE
60
MBA
18
Total
78
4
No of Periodicals
18
5
Number of CD ROMS
BE
1,423
MBA
 258
Total
1,681
6
Number of Project reports
BE
554
MBA
362
Total
916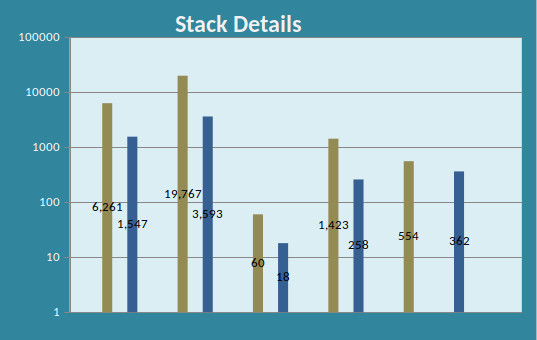 Library Services/Sections
Library Services
Book reservation
Audio-video viewing
Inter library loan
Internet access
OPAC (On-line Public Access Catalogue)
Photo copying
CD-ROM search
Document scanning
Reference service
News paper clipping service
Question paper archives
Current awareness service
New arrival display
Conducting orientation classes for newly admitted students
Library Sections
Circulation section
Reading section
Text book section
Reference section
Journal and Periodical section
Newspapers section
Group discussion section
Digital Library
Staff reading section
Photocopy section
Technical section
e-resources