Introduction
Committee proceedings
Activities
Annual Gender Sensitization action plan
Contact
Introduction
Theme of the WEP, AIET – Empower a woman to empower the next generation
The WEP Cell of Alva's Institute of Engineering and Technology has been formed with the following objectives
To identify and promote the growth of young women students as individuals in their own right.

To develop the self-confidence of women students in building their capacity and motivate them to take leadership roles in the family and society.

To empower girl students to enhance understanding of issues related to women and to make the college campus a safe place for women students and faculty members.
Committee proceedings
Activities
International Women's Day Celebrations - 2018
Theme: Press for Progress (adopted from the United Nations) | Date: on 12.03.2018
A conference was organized by Alva's Institute of Technology and Engineering for the female students, staff and faculty of AIET, Alva's College of Naturopathy and Yogic Sciences and Alva's Homoeopathic Medical College to celebrate International Women's Day 2018.
Dr Claret Mendonca was the main Event Coordinator.  Mrs Jyothi,  Mrs Shiny, Mrs Sakshi Kamath, Mrs Reema, Dr Pavithra and Dr Sumith were the joint coordinators.

The invocation song was sung by MBA Students.

Dr Peter Fernandes, Principal of AIET presided over the function.  Dr Vanitha Shetty,  Principal of Alva's College of Naturopathy and Yogic Sciences, Mrs Meenakshi Alva, Mrs Jayashree Shetty were the guests of honour
The key speakers at the conference were Dr Priya Ballal, MD; Managing Director and Trustee of K. Pandyarajah Ballal Institutions; Vijaya Clinic Group Hospitals; Professor and Head at Department of Obstetrics and Gynaecology, KMC, Mangalore spoke on 'Her Body'.  Dr Lavina Noronha, Founder Director at Ave Maria Palliative Care, Mangalore spoke on 'Her Mind' and Ms. Lakshmi Rao, Managing – Director of Manjunath Rubber Industries, Baikampady and CEO of Manjunath Tyresoles Pvt. Ltd. shared her experiences on 'Her Business' and success. Ms. Shilpa of Halli Mane Rottis narrated her 'Life Story'.

Dr Claret Mendonca welcomed the gathering and Mrs Shakshi Kamath proposed the vote of thanks.
Poster Competition: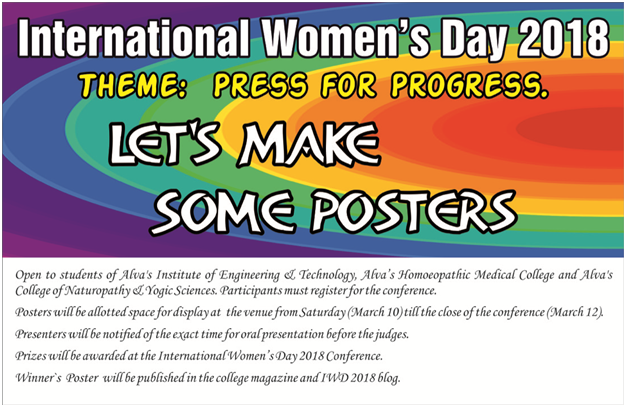 A poster competition was held as a part of the celebration. Fifty-One teams participated.

The Judges of the poster competition were Dr Zenica D'Souza, Medical Superintendent, Alva's Ayurveda Medical College; Dr. Jenita, Associate Professor, Dept. of Biotechnology; and Dr Shruthi, Assistant Professor, Dept. of Organic Chemistry, Alva's Centre for Post Graduate Studies and Research, Moodabidri.

Mr. Darshan and Mr. Manoj got first place. Ms. Dhanyashree and Ms. Madineni Manasa got the 2nd place and Ms. Gauthami got the 3rd place.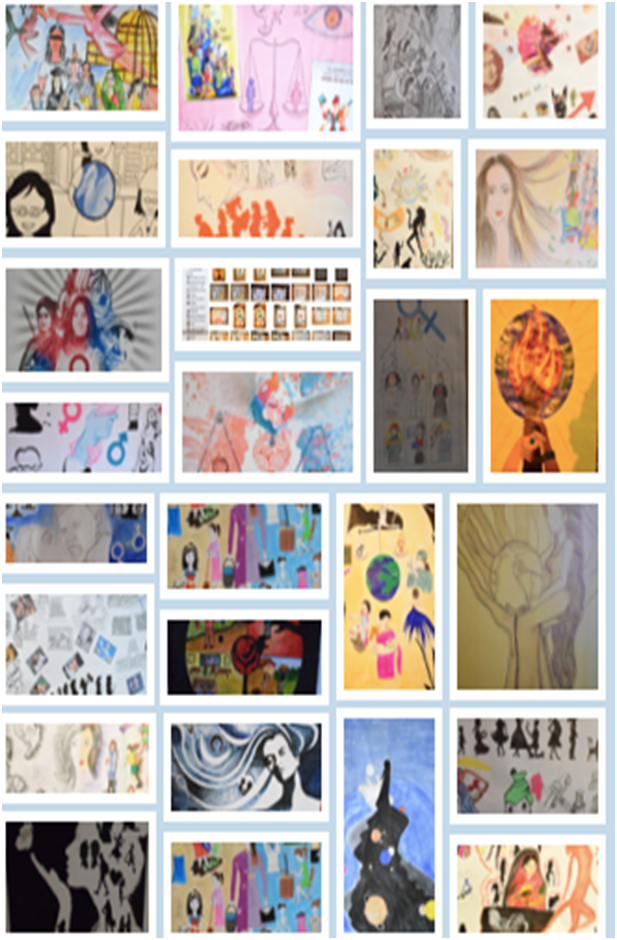 Felicitations and Award of Citations:

Dr Priya Ballal, MD, Managing Director and Trustee of K. Pandyarajah Ballal Institutions, Vijaya Clinic Group Hospitals, Professor and Head at Department of Obstetrics and Gynaecology, Kasturba Medical College, Mangalore for her dedication and service to her students, patients and community. Leading Educationist top Gynaecologist for having devoted herself in helping the students get a good education and women receive proper health care.

Dr Lavina M. Noronha, MSW, M.Phil., PhD, Founder and Director of Ave Maria Palliative Care, Mangalore was recognised for setting up the first standalone  Palliative Care Unit/Hospice in this region.  As a founder trustee of Susheg Charitable Trust, coordinating with Mangalore's suicide helpline providing solace to those in despair and anguish.

Ms Lakshmi M. Rao, Managing Director of Manjunath Rubber Industries, Mangalore and Chief Executive Officer of Manjunath Tyresoles Treads Pvt. Ltd. Mangalore being the only woman entrepreneur who has dared to enter into a male bastion the tyre retreading business.  She has excelled in the field of retreading and is now the market leader.

Ms. Shilpa, Entrepreneur of Halli Mane Rottis, Mangalore has ventured into the highly competitive food industry for securing her and her child's future. She has now become a role model for all women and is a hit on social media. She started with no capital, education nor training, yet with sheer hard work and determination was able to succeed.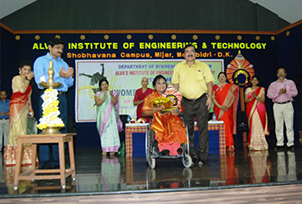 WOMEN'S DAY
On 14-03-2016, the department organized Women's Day, to recognize and celebrate Women who have been a great symbol of courage, sacrifice and dedication since time immemorial. The event began with the inaugural ceremony where the Chairman of Alva's Education Foundation, Dr Mohan Alva highlighted the need to recognize the contributions of women towards society. Several prominent academicians and achievers attended the event.
On the occasion of Women's Day, several well-known personalities were invited and they spoke on various issues concerning women of today. At the end of the day, Mr Karthik Kateel gave a demonstration on how women can defend themselves against possible attacks. Sessions from reputed personalities who have excelled in their chosen fields were held. Around 850 people, including students, faculty and general public participated in the event.
International Women's Day Celebrations - 2021
Alva's Institute of Engineering and Technology celebrated International Women's Day 2021 on 12 March for its students and faculty at the AIET Auditorium. Women role models from different walks of life were invited to share their life journey with the students. Mr. Vivek Alva, Managing Trustee, Alva's Education Foundation, Dr. Peter Fernandes, Principal, Alva's Institute of Engineering and Technology, Dr. Kurian, Principal, Alva's College, Moodbidri, Dr. Claret Mendonca, HOD, PG department of Business Administration, and HODs and faculties of various departments were present.
The program began with Dollu Kunitha Alva's signature dance. It was followed by the invocation dance by Sowndarya and Bhavana, first year students of the PG Department of Business Administration. Dr Claret Mendonca welcomed the august gathering and introduced the guest speakers. Mrs Judith Crasta, Law Officer Senior Cum Government Prosecutor Anti Corruption Bureau, Western Range, Mangalore was the chief guest of the programme. Mrs Sandra M Lorena, DGM, Karnataka Bank Ltd., Ms. Athmika Amin, Director and Editor of KCCI, Director of J V Springs, Mrs. Sowmya, Police Sub- Inspector, Punjalkatte, and Mrs Mamatha Shetty, Founder of Raj Education Foundation were the other distinguished guest speakers. Dr Peter Fernandes, Principal, AIET and Dr Kurian, Alva's College Moodbidri florally welcomed the Guest Speakers. Mr Guruprasad Pai, Assistant Professor, PG Department of Business Administration gave the vote of thanks. Sangeetha and Ankitha, first year students were the masters of the ceremony.
Guest Speaker's Speech Excerpts:
Judith O M Crasta: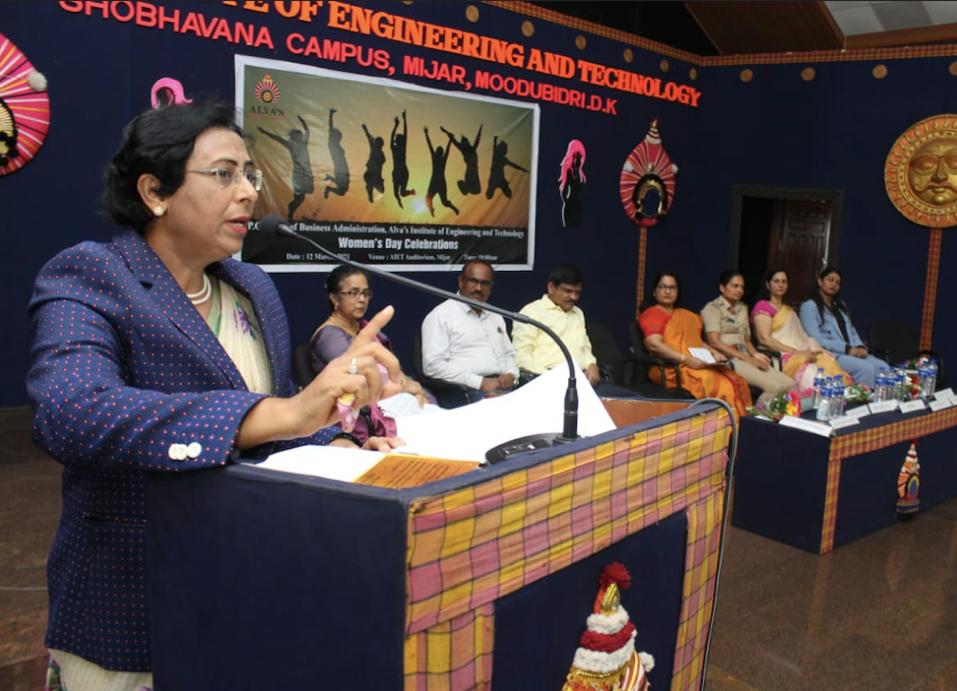 She applauded the management and organizers for the wonderful well organized event. She appreciated the gender balance evident in the audience. She spoke at length about the concerns facing women in the society. She asked them to be vigilant and discerning. She informed them about the laws that protect the girl child and women. The highlights of the talk were centred on:
Women empowerment
Join hands with ACB to eradicate corruption.
Sandra Lorena:
Her talk was to encourage students to come forward with confidence and courage, to look beyond the boundaries, to make wise choices, to keep learning and updating their knowledge and soft skills, balancing family and career, work ethics, upholding values and integrity. She spoke about her transformation journey at Karnataka Bank 'KBL VIKAAS'…. which helped her in converting Challenges into Opportunities.
Athmika Amin: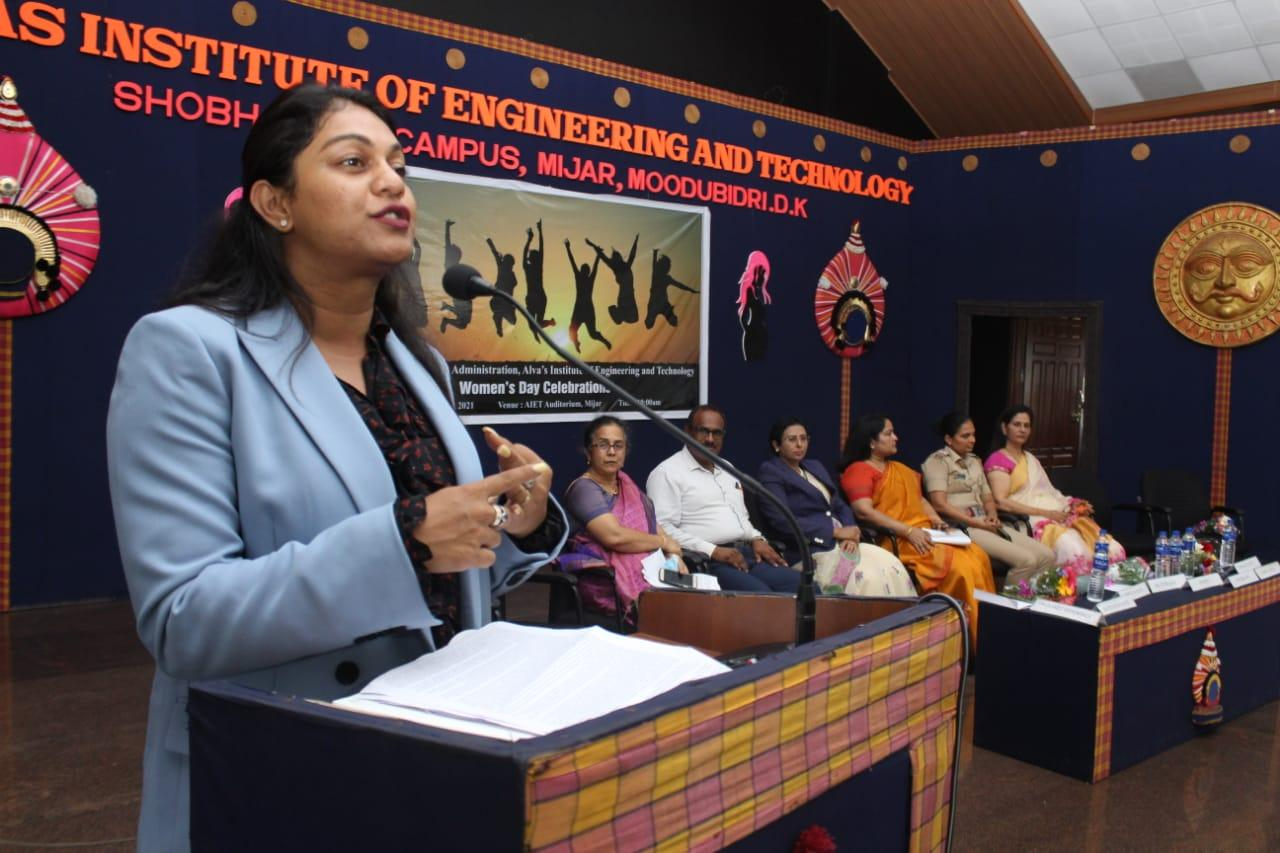 Ms Amin said, "Strong Entrepreneurship purely depends on one's ability to hold their manpower, guide and mould them to exhibit their best-self leading to highest productivity. An entrepreneur should evolve to develop explicit competence in listening, this will help each of us to hear out different points of views and make a better analysed judgement."
Three Important Mantras she believes and follows:
1. Maintaining relationship and building a rapport is essential than merely just financial gains.
2. Respond rather than react – if not help, it will definitely not do more harm.
3. Always envision progress, this will bring in more confidence and in turn you will be more productive.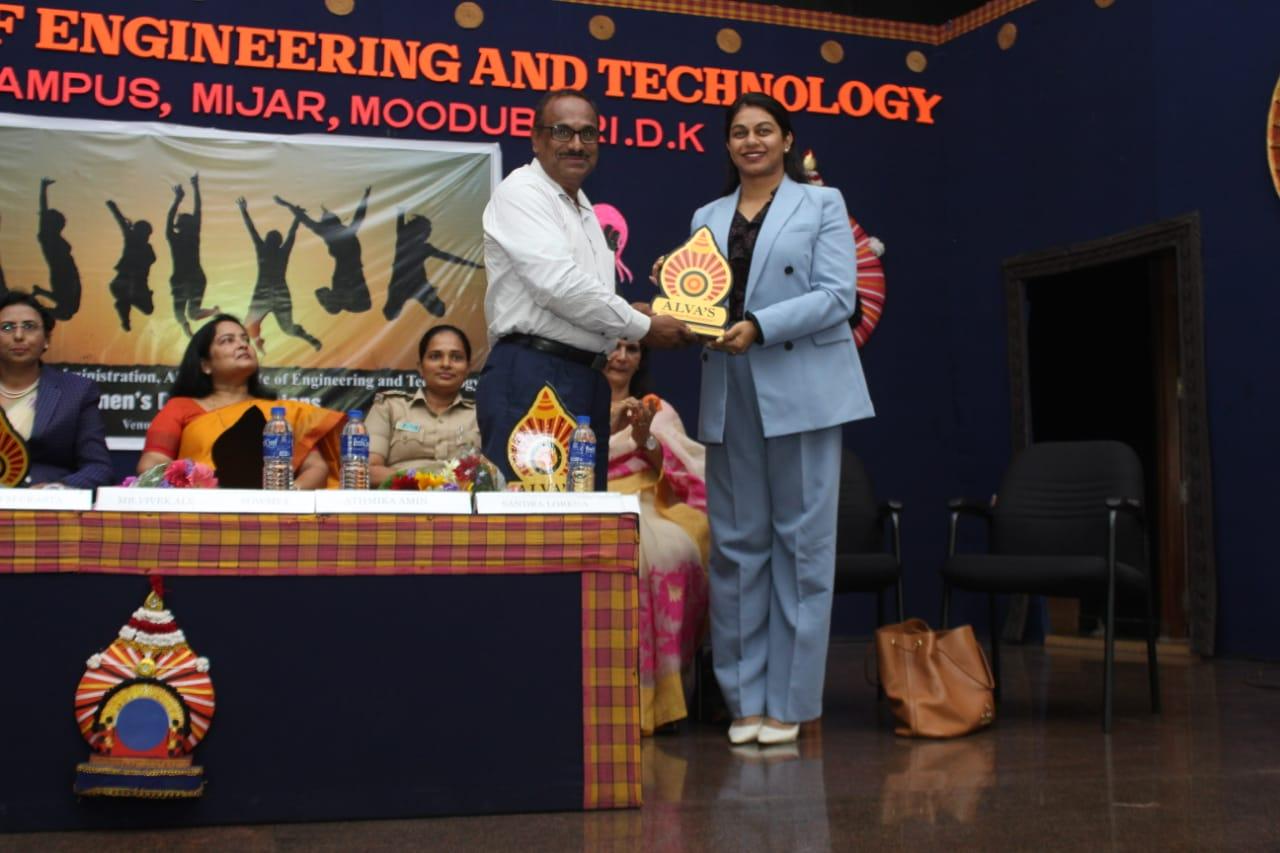 Sowmya: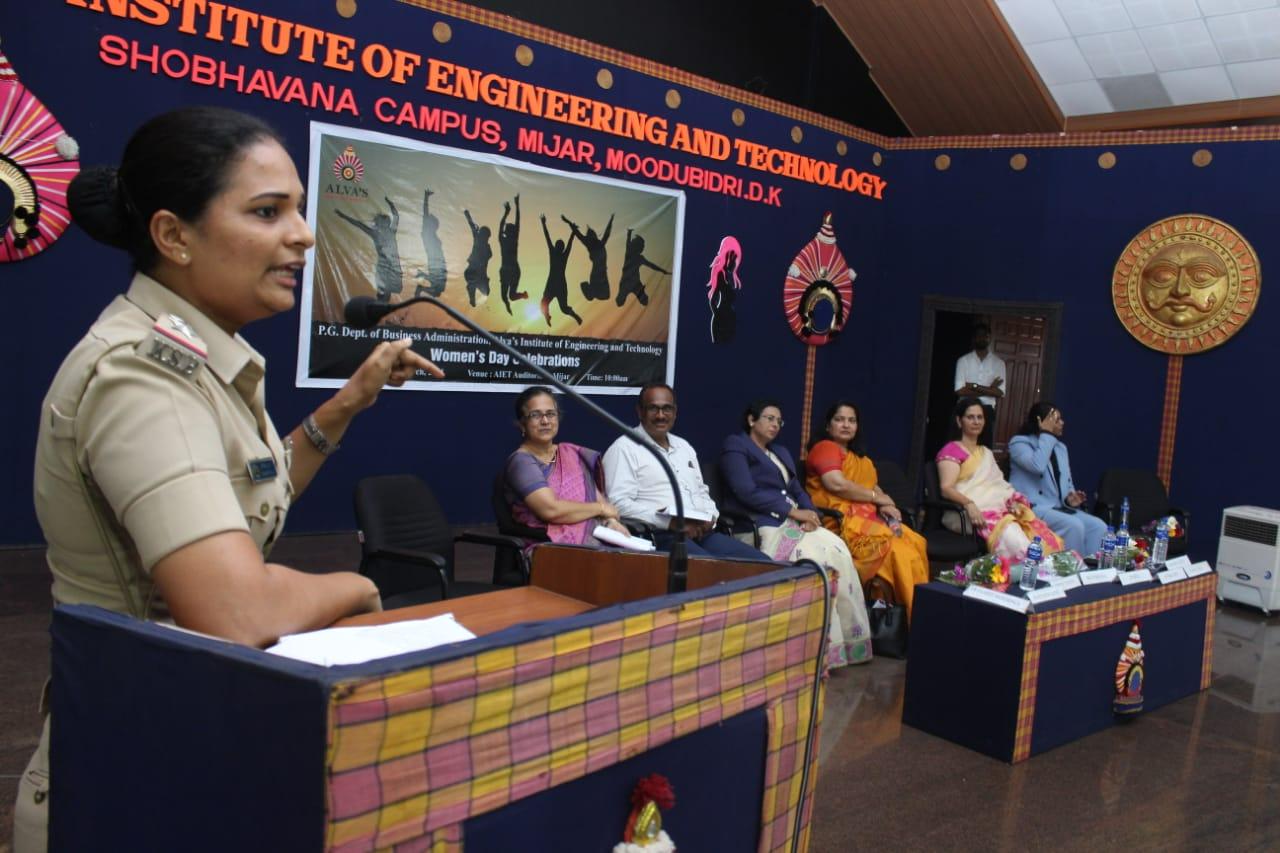 She mesmerized the audience through lot of anecdotes from her service life as Police Sub Inspector. She demonstrated through witty words and actions, her interactions with the youth during Covid pandemic times. She had the pulse of the youth in her speech. Through humorous words she impressed on them, how they need to behave and have changed mindset to achieve success in life.
Mamatha Shetty: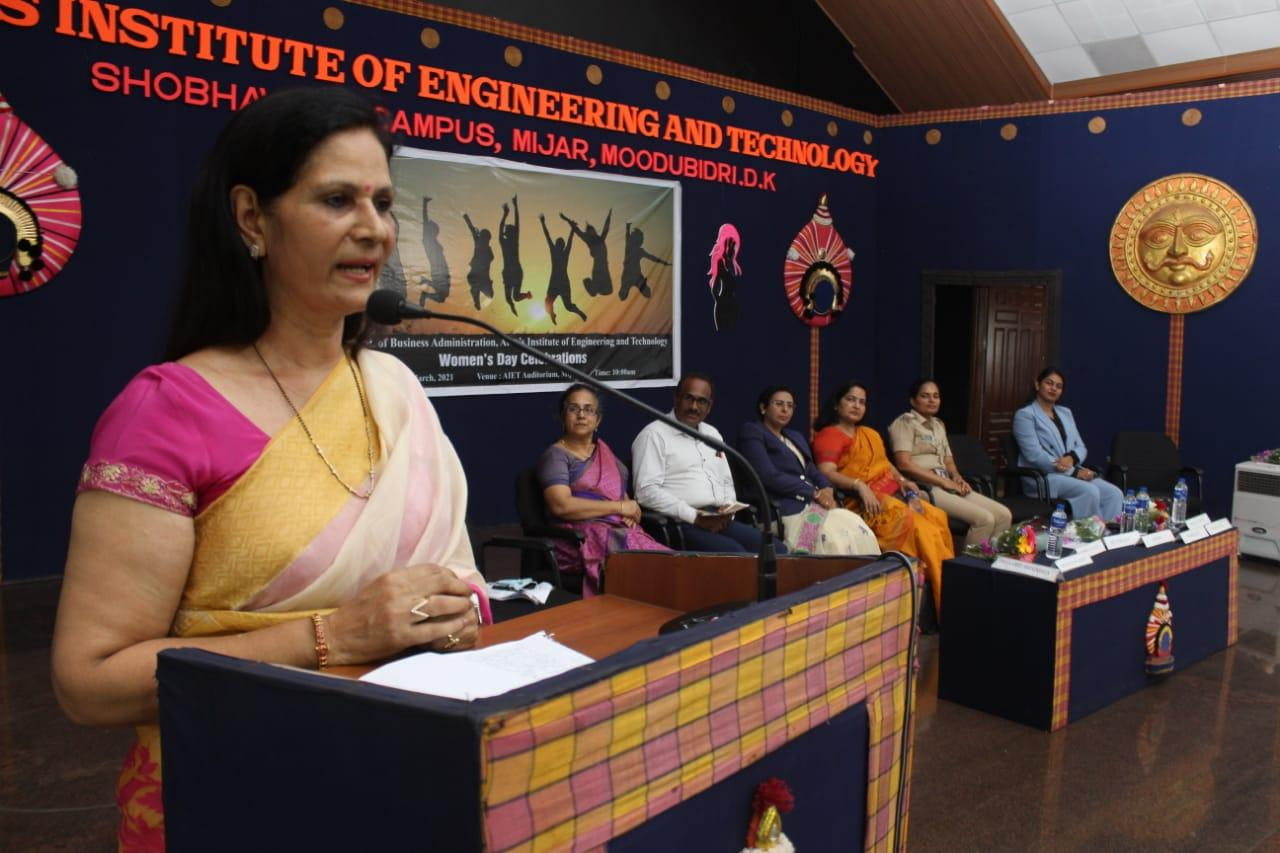 Mrs. Mamatha Shetty briefed about her experience in life. "Everything happens for a reason in life. It's just that you need to keep an open mind to absorb that moment. My dad taught me not to speak much, but project ideas with a disciplined routine. My husband taught me that there's no limit to pushing yourself and quality matters. You cannot sit on a pedestal giving orders, you need to mingle and be one among your employees. My experiences with my wards and faculty taught me consistent perseverance and to recognize the fact that every individual has their own potential, their own comfort zone and strong belief in themselves. If you ask me what I want, I would say give me your expectations and I will give you courage to step into the unknown." She opined that one cannot sit on a pedestal giving orders, he/she need to merge and be one among your employees.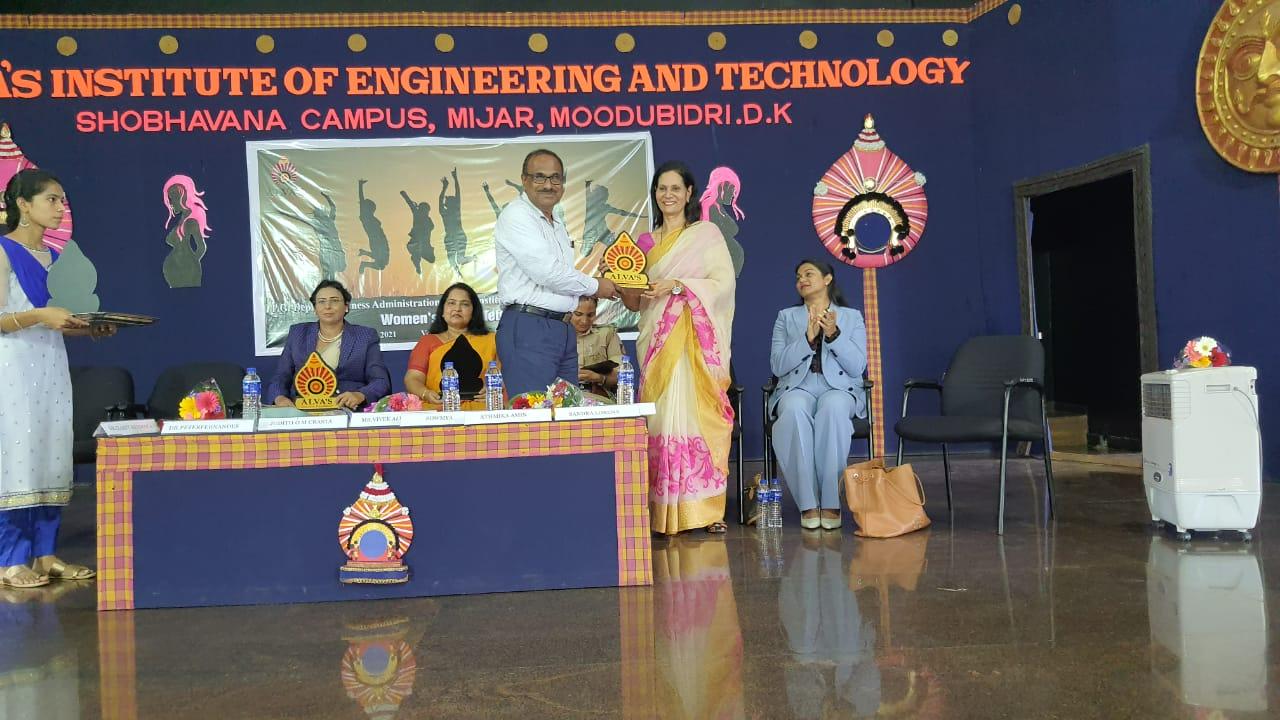 The Asha Karyakarthas of Badaga Yedapadav Village Mrs Usha, Mrs. Surekha and Mrs Shashikala were felicitated by the Chief Guest and the Guests of honour for their selfless service specially during the Covid 19 lockdown period.
A total number of 800 students were part of this program.
Annual Gender Sensitization action plan
Contact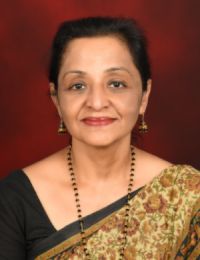 WEP Cell Faculty Coordinator
Dr Catherine Nirmala,
Professor,
PG Department of Business Administration,
AIET, Mijar, Moodbidri.
Mobile No: 9742877372
---
Assistant Coordinator
Ms Reena,
Faculty,
Department of Computer Science Engineering,
AIET, Mijar, Moodbidri
Mobile No: 9535221897