The celebration of 73rd Independence Day at Alva's once again stood true to the glory of all the past celebrations despite of rainfall. The customary venue of celebration, K Sripathi Bhat open theatre made it difficult to utilize owing to incessant rainfall. However, Nudisiri Vedike saw the footfall of around 20000 patriotic spectators which includes the faculties, students and the general public.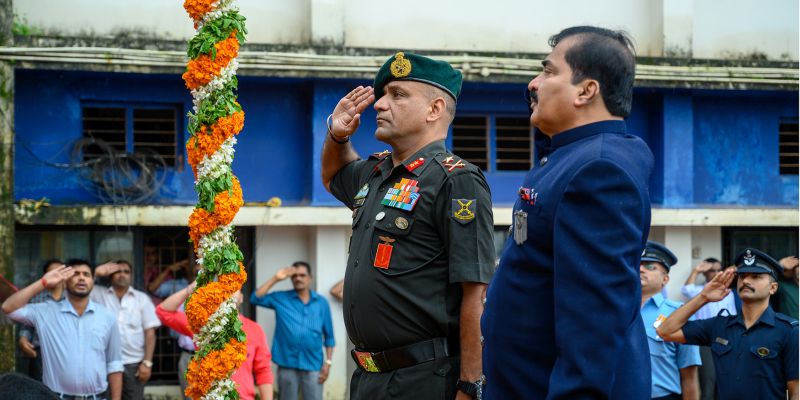 The centre of campus at Vidyagiri welcomed the gathering with tri-colour cylindrical shapes inducing the spirit of nationalism among all. The tricolor was unfurled by the chief guest Deputy Commandant & Chief Instructor Officers's Training Academy, Chennai, Major General A Arun, synchronized with national anthem. The whole crowd gathered for the celebration waved the flags with full spirit as and when the integration song ' Koti Kontonse" was sung.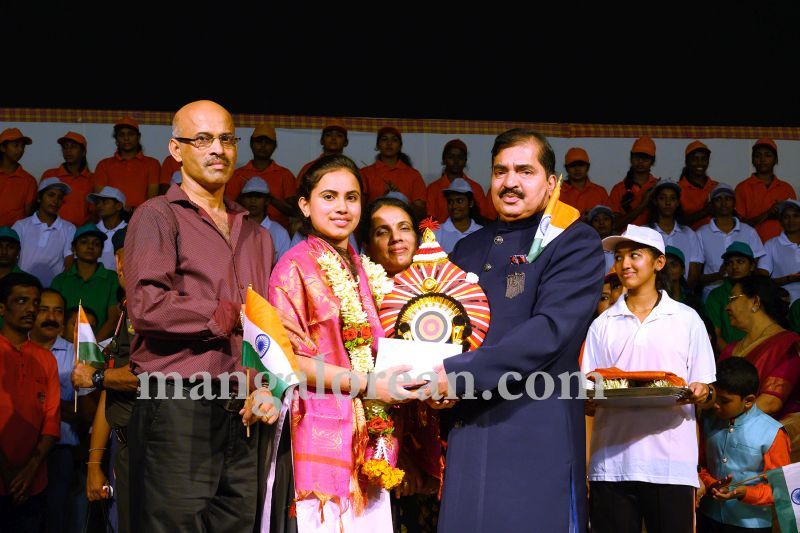 After unfurling the flag, Major General A Arun said, 'Being patriotic does not just mean being in army, navy or NCC, it also mean being a teacher, doctor, tailor, mechanic and religious teacher delivering their responsibilities honestly. He added and said, it is very important how we lived, but not how we died. So everyone should lead life of a proud human citizen to his community and nation at large.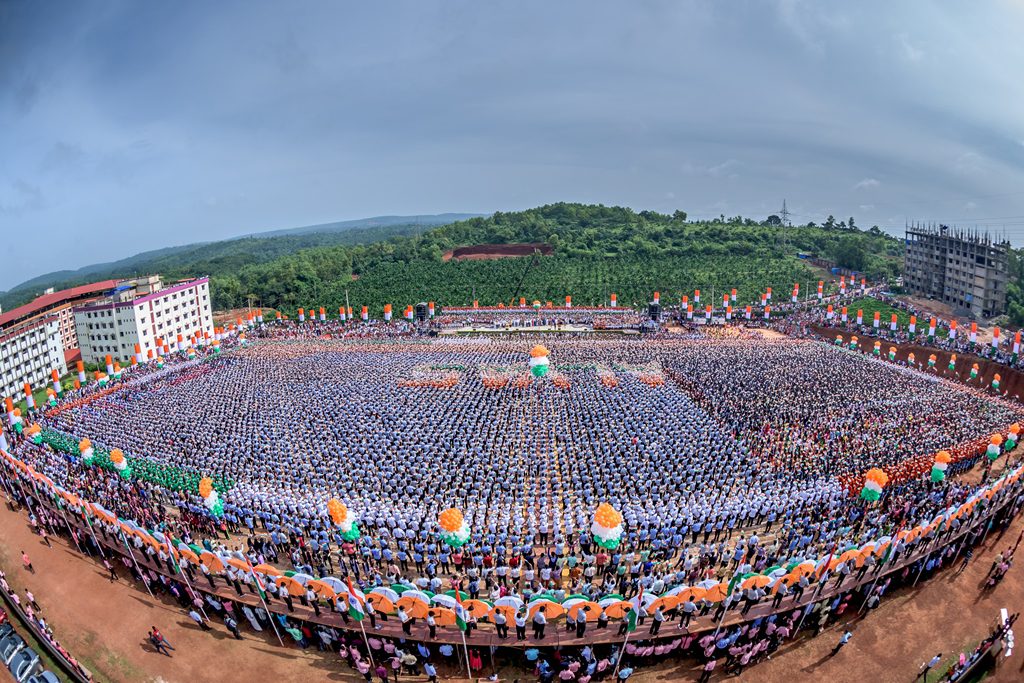 He said ''Independence Day hold special significance for the citizens of India. It reminds the bloodshed and sacrifices made by our ancestors. Independence wasn't gained in a day, nor did it come easy. It was an outcome of persistent struggle by our revolutionary freedom fighters''.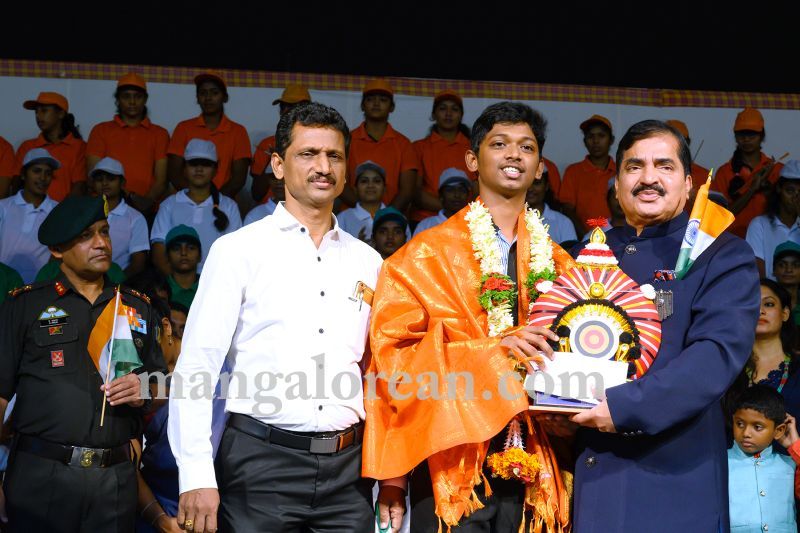 On the occasion, Dr M Mohan Alva felicitated 2019 State PU Commerce topper Olvita D'Souza and 2019 State SSLC topper Sujnan R Shetty with Rs 2 Lakhs each, shawl and memento. Alva's Education Foundation Chairman Dr M Mohan Alva, Major General A Arun Spouse Roopa, Trustee Vivek Alva and Vinay Alva were present among others.