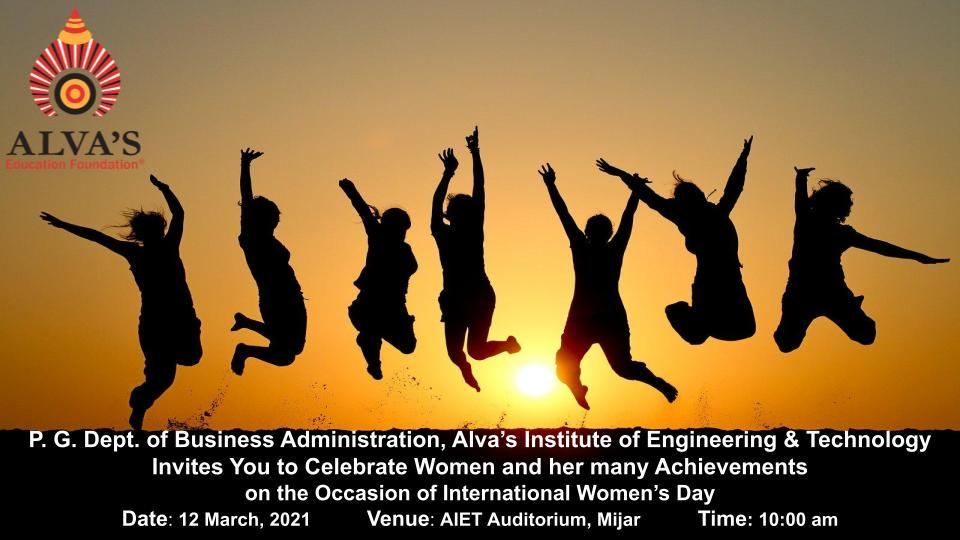 P G Department of Business Administration celebrated International Women's Day 2021 on 12 March for its students and students and faculty of Alva's Institute of Engineering and Technology at the AIET Auditorium. Women role models from different walks of life were invited to share their life journey with the students. Mr. Vivek Alva, Managing Trustee, Alva's Education Foundation, Dr. Peter Fernandes, Principal, Alva's Institute of Engineering and Technology, Dr. Kurian, Principal, Alva's College, Moodbidri, Dr. Claret Mendonca, HOD, PG department of Business Administration, and HODs and faculties of various departments were present.
The program began with Dollu Kunitha Alva's signature dance. It was followed by the invocation dance by Sowndarya and Bhavana, first year students of the PG Department of Business Administration. Dr Claret Mendonca welcomed the august gathering and introduced the guest speakers. Mrs Judith Crasta, Law Officer Senior Cum Government Prosecutor Anti Corruption Bureau, Western Range, Mangalore was the chief guest of the programme. Mrs Sandra M Lorena, DGM, Karnataka Bank Ltd., Ms. Athmika Amin, Director and Editor of KCCI, Director of J V Springs, Mrs. Sowmya, Police Sub- Inspector, Punjalkatte, and Mrs Mamatha Shetty, Founder of Raj Education Foundation were the other distinguished guest speakers. Dr Peter Fernandes, Principal, AIET and Dr Kurian, Alva's College Moodbidri florally welcomed the Guest Speakers. Mr Guruprasad Pai, Assistant Professor, PG Department of Business Administration gave the vote of thanks. Sangeetha and Ankitha, first year students were the masters of the ceremony.
Guest Speaker's Speech Excerpts:
Judith O M Crasta: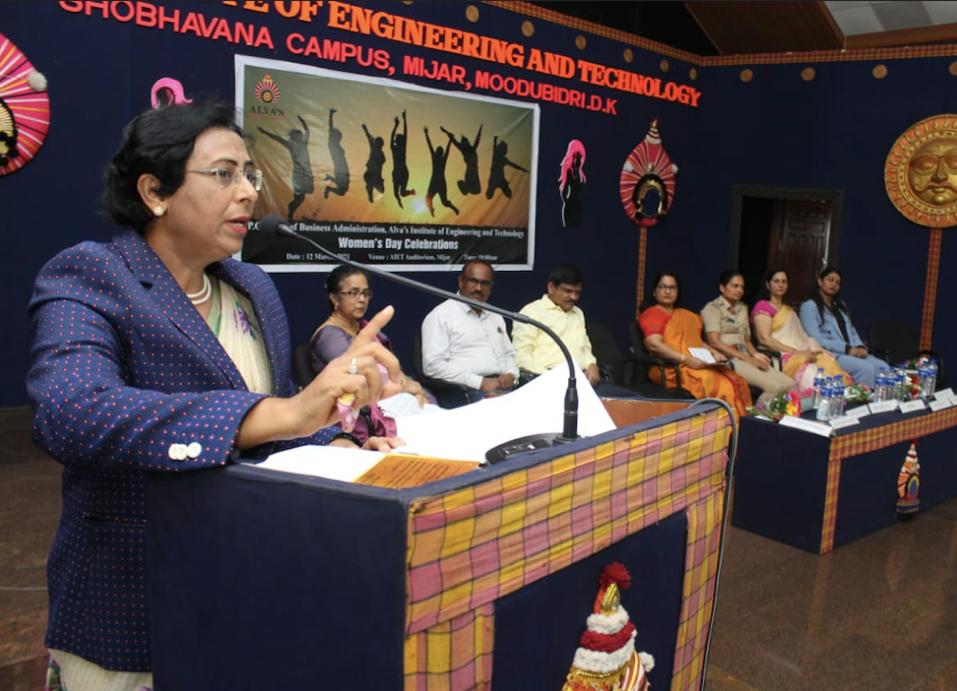 She applauded the management and organizers for the wonderful well organized event. She appreciated the gender balance evident in the audience. She spoke at length about the concerns facing women in the society. She asked them to be vigilant and discerning. She informed them about the laws that protect the girl child and women. The highlights of the talk were centred on:
Women empowerment
Join hands with ACB to eradicate corruption.
Sandra Lorena:
Her talk was to encourage students to come forward with confidence and courage, to look beyond the boundaries, to make wise choices, to keep learning and updating their knowledge and soft skills, balancing family and career, work ethics, upholding values and integrity. She spoke about her transformation journey at Karnataka Bank 'KBL VIKAAS'…. which helped her in converting Challenges into Opportunities.
Athmika Amin: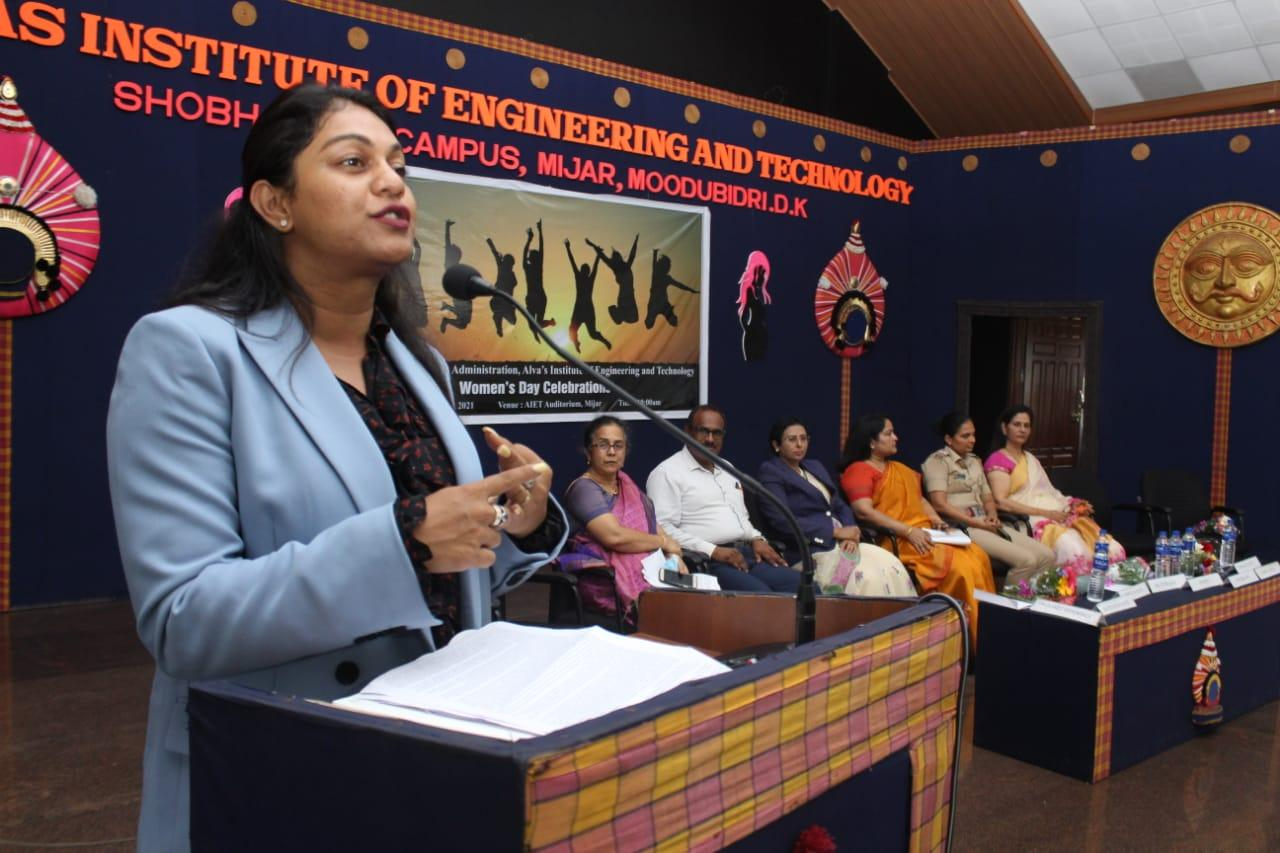 Ms Amin said, "Strong Entrepreneurship purely depends on one's ability to hold their manpower, guide and mould them to exhibit their best-self leading to highest productivity. An entrepreneur should evolve to develop explicit competence in listening, this will help each of us to hear out different points of views and make a better analysed judgement."
Three Important Mantras she believes and follows:
1. Maintaining relationship and building a rapport is essential than merely just financial gains.
2. Respond rather than react – if not help, it will definitely not do more harm.
3. Always envision progress, this will bring in more confidence and in turn you will be more productive.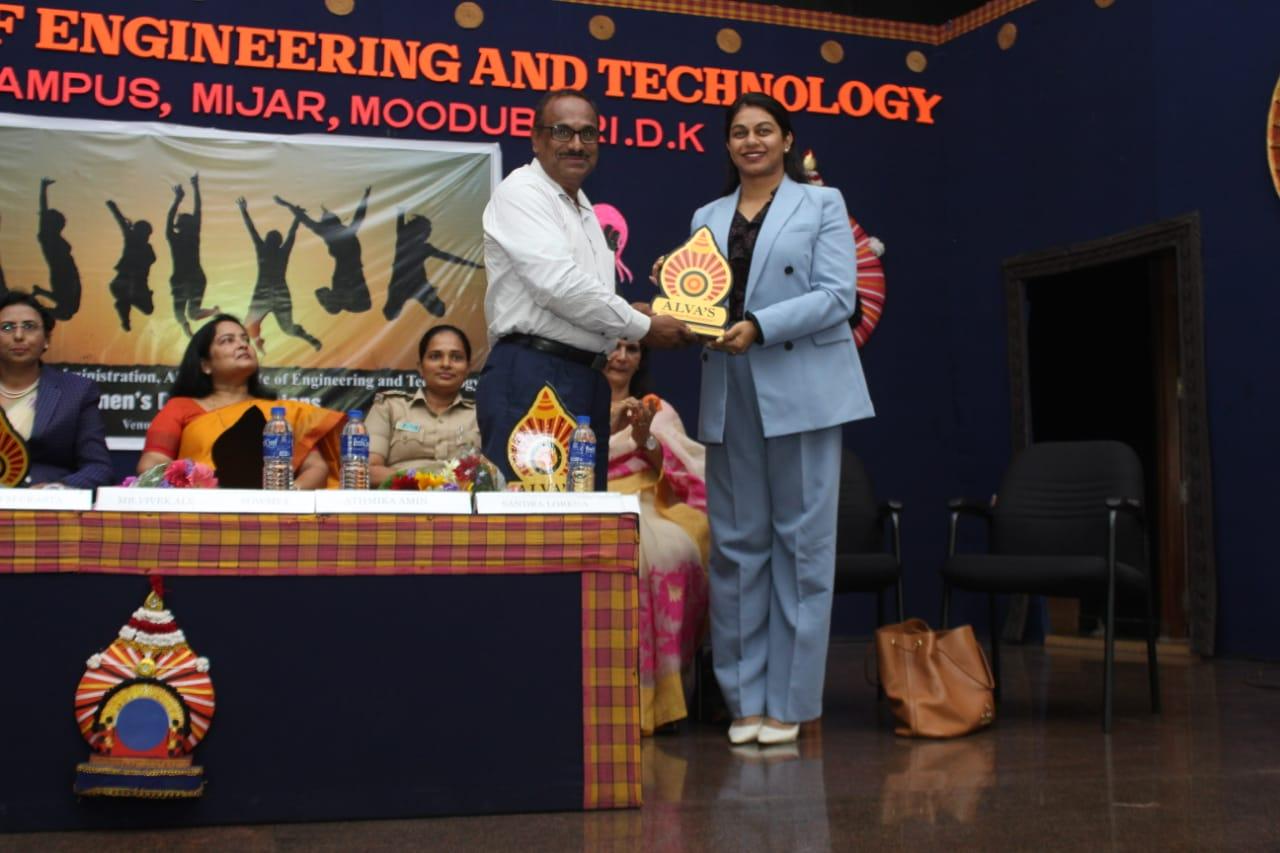 Sowmya: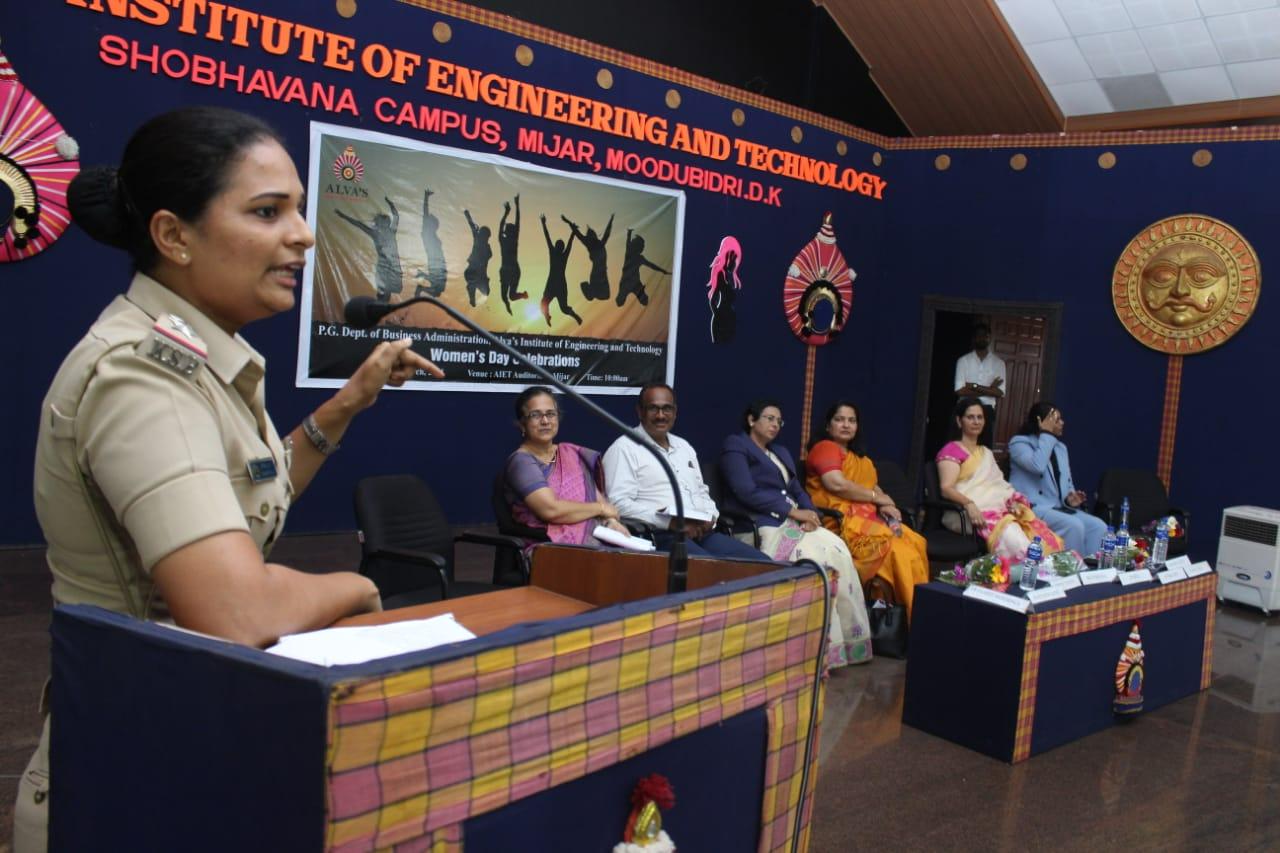 She mesmerized the audience through lot of anecdotes from her service life as Police Sub Inspector. She demonstrated through witty words and actions, her interactions with the youth during Covid pandemic times. She had the pulse of the youth in her speech. Through humorous words she impressed on them, how they need to behave and have changed mindset to achieve success in life.
Mamatha Shetty: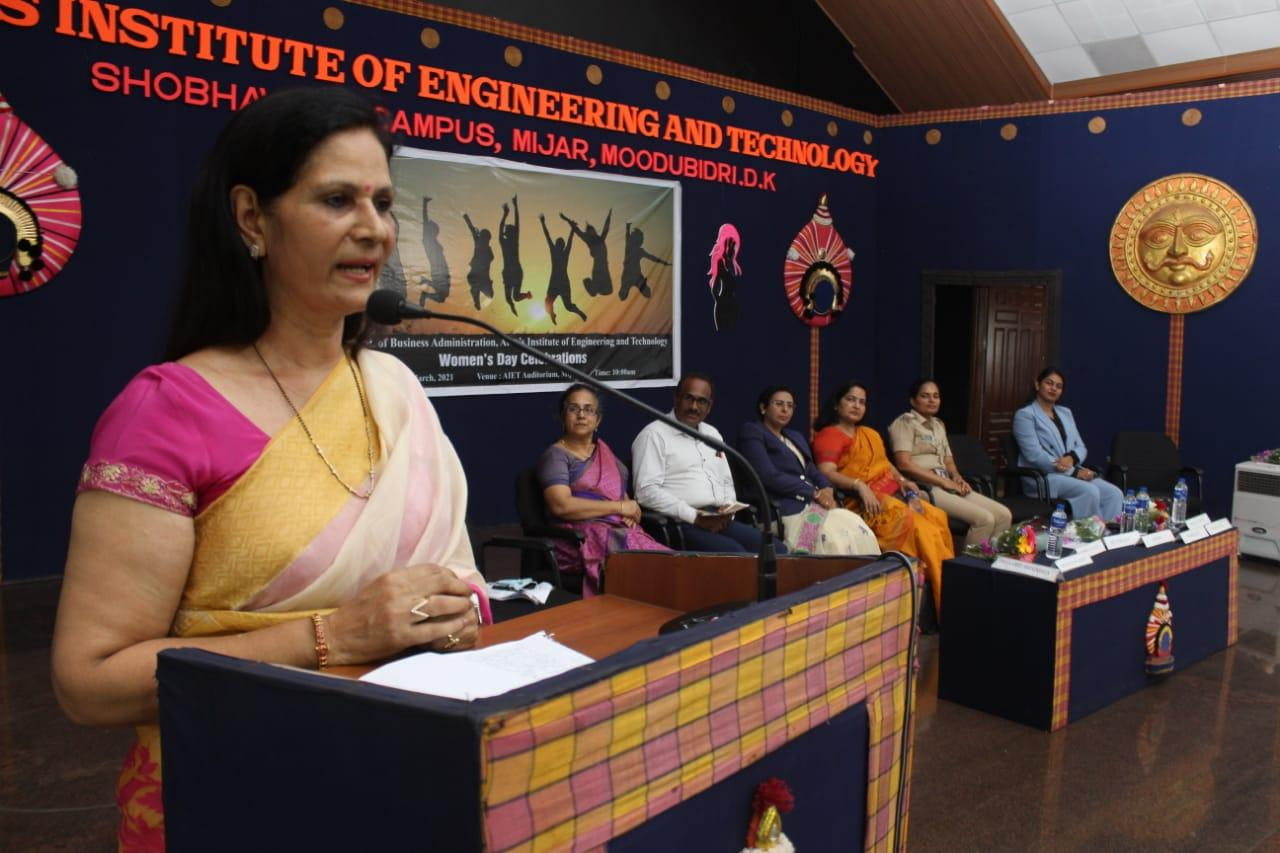 Mrs. Mamatha Shetty briefed about her experience in life. "Everything happens for a reason in life. It's just that you need to keep an open mind to absorb that moment. My dad taught me not to speak much, but project ideas with a disciplined routine. My husband taught me that there's no limit to pushing yourself and quality matters. You cannot sit on a pedestal giving orders, you need to mingle and be one among your employees. My experiences with my wards and faculty taught me consistent perseverance and to recognize the fact that every individual has their own potential, their own comfort zone and strong belief in themselves. If you ask me what I want, I would say give me your expectations and I will give you courage to step into the unknown." She opined that one cannot sit on a pedestal giving orders, he/she need to merge and be one among your employees.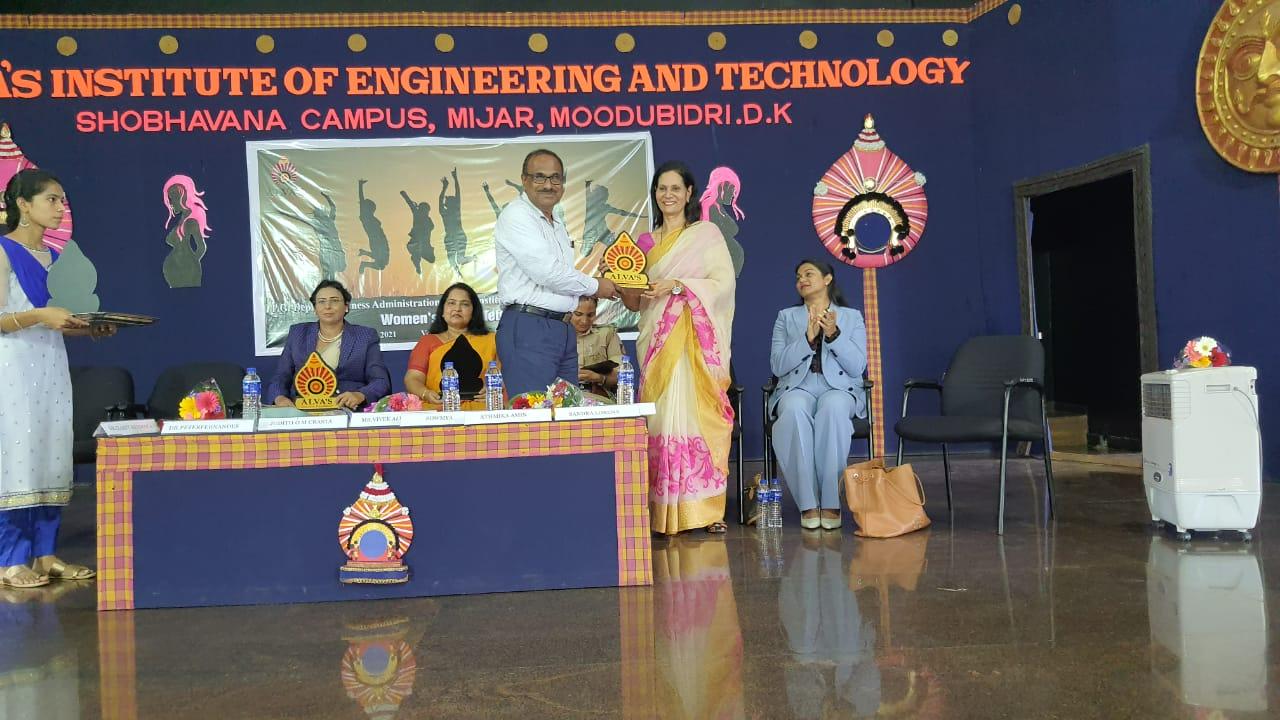 The Asha Karyakarthas of Badaga Yedapadav Village Mrs Usha, Mrs. Surekha and Mrs Shashikala were felicitated by the Chief Guest and the Guests of honour for their selfless service specially during the Covid 19 lockdown period.
A total number of 800 students were part of this program.