Report of the Orientation Programme for the First Year MBA Students (2019-'21)
30 September 2019 to  3 October 2019
Dr Claret welcomed the students.  She spoke on how MBA Degree is different from other post graduate programmes.  While other post graduate programmes scale depth in the respective subject of study,  MBA programme gives more of leadership training, communication skills, team building and other life skills.  It is a finishing school where students are introduced to systems thinking and design thinking. She also introduced them to the Standard Operating Procedures of the Department.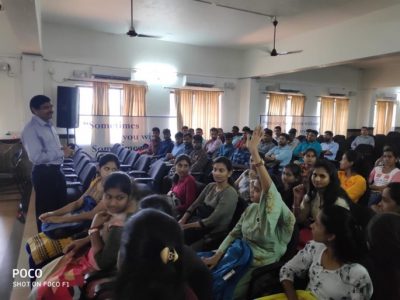 Dr Peter Fernandes, Principal  spoke on having career goals and a plan for life.  He said that most students come to the MBA programme without understanding its significance.  Dr Fernandes guided  the students on how to have a plan for one's life and how to set goals in life. He informed them about campus placements at AIET and how to prepare for it.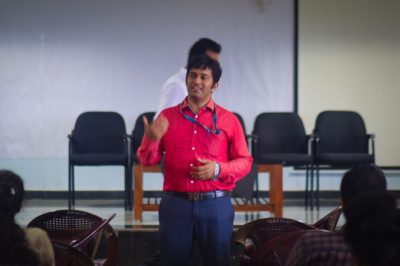 Mr Johnson Fernandes, Asst. Professor, explained the effective ways of managing time and strategies needed to be involved in managing the time. He explained how time management plays an important role in daily life.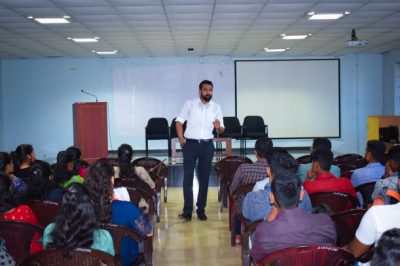 Mr. Prasheel Shetty Business Development Manager, Demand NXT (Alumnus) discussed the importance of setting goals in life which would help in being successful in the corporate world.  He emphasized the need for good communication skills which are essential to survive competition.  He also informed the students about the qualities that the corporates look for in MBA graduates at the time of hiring and how to prepare oneself to meet these challenges.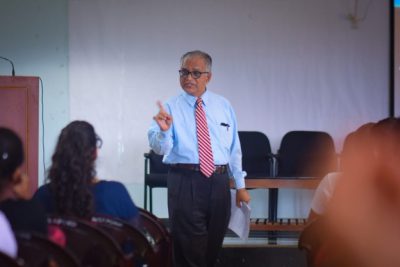 Prof. Dr. G V Joshi, faculty, MBA Department, AIET, started with the discussion on the current economic scenario and explained the challenges faced by the Indian economy in becoming the 5th largest economy by 2019.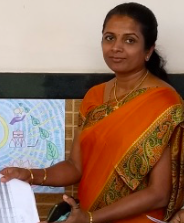 Dr Zenica D'Souza, Principal, Alva's Ayurveda Medical College, Moodbidri spoke on the importance of health related issues. She emphasized the importance of healthy eating and impact of exercise on health. She warned them about the dangers of carrying cell phones in pockets. She stressed on the importance of sleep for good health and sound mind.  She also discussed body urges and urges of mind.
Mrs. Shazia Khanum, Assistant Professor & Coordinator, M Com HRD, Alva's College spoke on Building Healthy Workplace Relationships. She highlighted the role of trust, respect,  and understanding in building healthy relationships.    She said mindfulness, welcoming diversity, open communication with fellow workers, developing people skills, appreciating colleagues, positive thinking, managing boundaries at work place, avoiding gossiping, listening attentively, are necessary skills for managers.  Team work is very essential as it gives best results.
Dr Raghavendra Holla, Executive Admin and R&R at Mangalore SEZ Ltd conducted  an interactive session on confidence building exercises to help them gain self-confidence and develop self-esteem. His motivational talk inspired students to develop positive attitude. He conducted several group activities for Personality Development.  . He also suggested ways to develop communication skills by actively participating in different activities which will help in overcoming fear.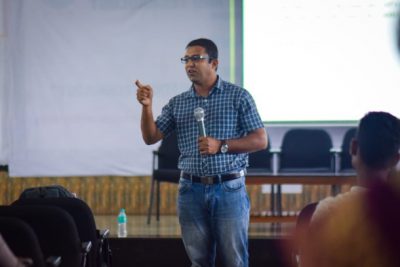 Mr. Navin Rego, Managing Director in Fin Analytics Wealth Managers Private Ltd. shared his experience in the field of Wealth Management.   He deliberated  on the vital aspects of investments, importance of identifying and understanding financial strengths and challenges, managing wealth, investing in mutual funds and the importance of planned investment.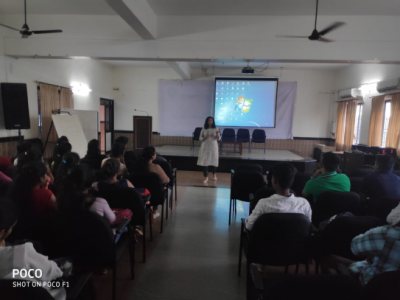 Mrs. Shipra Rai, Managing Partner of Spindrift, Mangalore spoke about her journey from the corporate world to entrepreneurship.  She spoke about her life experiences of being an entrepreneur. She stressed the need for having strong communication skills to sell a product or service and to motivate employees, which was evident in Mrs. Rai. Her talk made students aware of the challenges in both corporate life and entrepreneurship. She said hard work was the only gateway to success.
Mr Sunil John was very encouraging and inspiring in his speech and session on Group Dynamics on Communication, Leadership & Team building. He told students that communication and language are powerful weapons in their armoury which need to be well used.  He also taught them team building and respect for others.  He gave them tips to face interviews and questions they need to answer.
Mrs. Komal Prabhu an entrepreneur of Mangalore delivered a valuable talk on her Journey of Entrepreneurship.  She narrated her first debut at Srinivas Hotel and Lodging at B C Road, Bantwal where she learnt her first lessons in Hotel Management.  Being part of a highly conservative joint family, she learnt the art of cooking preparing food for family and guests.
She shared her enterprising experiences at Maharaja Group of Hotels, which in the initial days went through a roller coaster ride but now has become a popular dining place in Mangalore.  Mrs Prabhu conveyed powerfully how hard work, dedication, and desire to succeed in life makes an entrepreneur successful. She attributed her success to teamwork.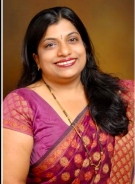 Dr. Preethi D'Souza, Assistant Professor, Mangalore University played motivational videos and games. She emphasized on the need of being motivated to do well and succeed.  She told the students that it is essential to be up to date with their everyday lessons and learning. She emphasized that students cannot achieve much without the determination to reach goals no matter how big or small they are.