Department of Computer Science & Engineering established Apple iOS Lab for App Development Activity Purpose. The institution has got Apple University Programme ID, currently, all interested students of CSE, ECE, ISE are involved in App Development Activity through Certification Programs. At the end of every course on successful competition of App, the students are honored with Apple Developer Certificates.
Our Institution is recognized as an "iOS Developer University Program" with institution id 6MKL3RX9SK from Apple Developer Program Support. The institution has MoU with Callibre Code Pvt. Ltd, Bangalore for Certification Programs. Through MoU institution is conducting continuously App Development Programs.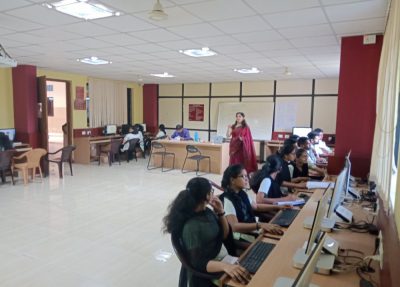 The following Apple iOS apps were developed by CSE students of AIET and have been approved by App Store.
1. MERGIO:
https://itunes.apple.com/in/app/mergeo/id1438548443?mt=8
2. YOGA STATION:
https://itunes.apple.com/in/app/yogastation/id1439488896?mt=8
3. MUSICAL EXPRESS:
https://itunes.apple.com/in/app/musicalexpress/id1438653274?mt=8
4. FITREAT:
https://itunes.apple.com/us/app/fitreat/id1453315210?ls=1&mt=8
5. CHILDSLATE:
https://itunes.apple.com/us/app/childslate/id1461671756?mt=8
6. FLORAHUNT
https://itunes.apple.com/us/app/florahunt/id1465949442?mt=8
7. TWIST TAC TOE
https://itunes.apple.com/us/app/twist-tac-toe/id1461649998?mt=8