4th & 5th March
A Cricket Tournament was organized by the students of Civil Engineering department at Thodar ground for Boys and AIET College ground for girls on 4th and 5th March, 2017 to students of AIET, Naturopathy and Homeopathy. 32 boys team and 06 girls team participated in the match. Principal Dr. Peter Fernandis, Head of the Dept. of Civil and Mechanical Engineering inaugurate the league.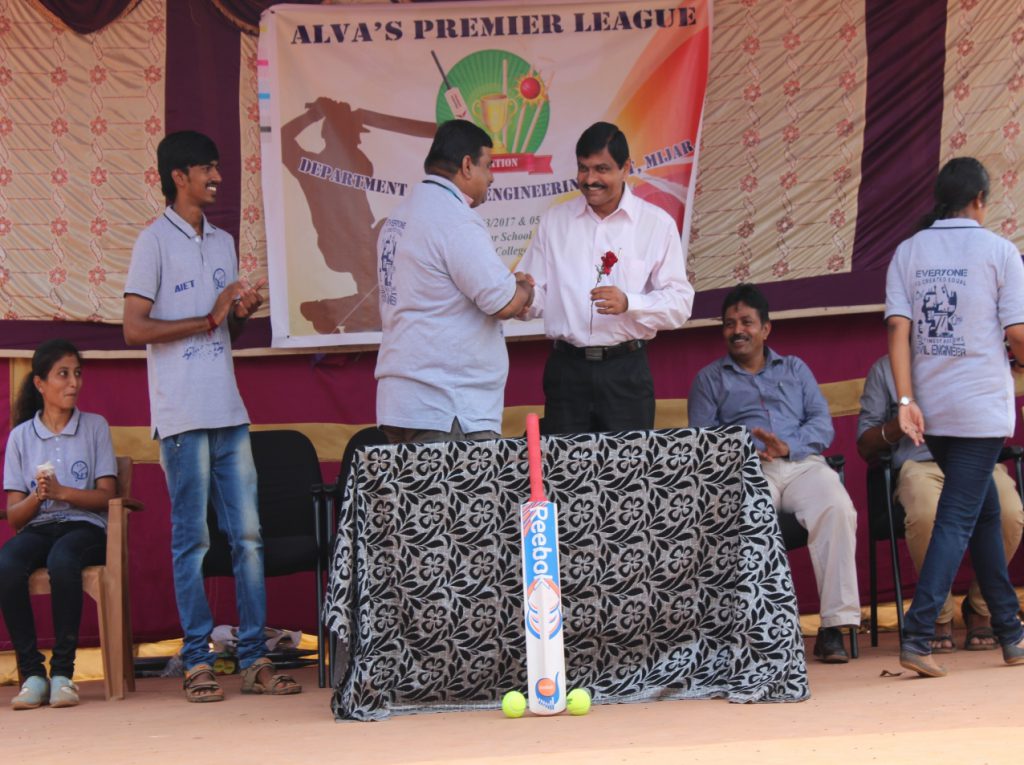 Inauguration Ceremony
On the day 2nd ,the Valedictory function was done in the presence of our Chief  Guest elder sister of our Chairman Mrs. Meenakshi , S K Hasanappa Ex-President of graama panchayat, and our beloved Hod Prof. Durgaprasad Baliga and students of AIET.
Among the 32 boys team Royal Dip team won the final match with a cash prize of Rs.3333.00 and Civil Immortals runner up of the league with cash prize of Rs.2222.00. Among the 6 girls team Phoenix won the league with a cash prize of Rs.2020.00 and 7 wonders runner up of the league with a cash prize of Rs.1010.00.